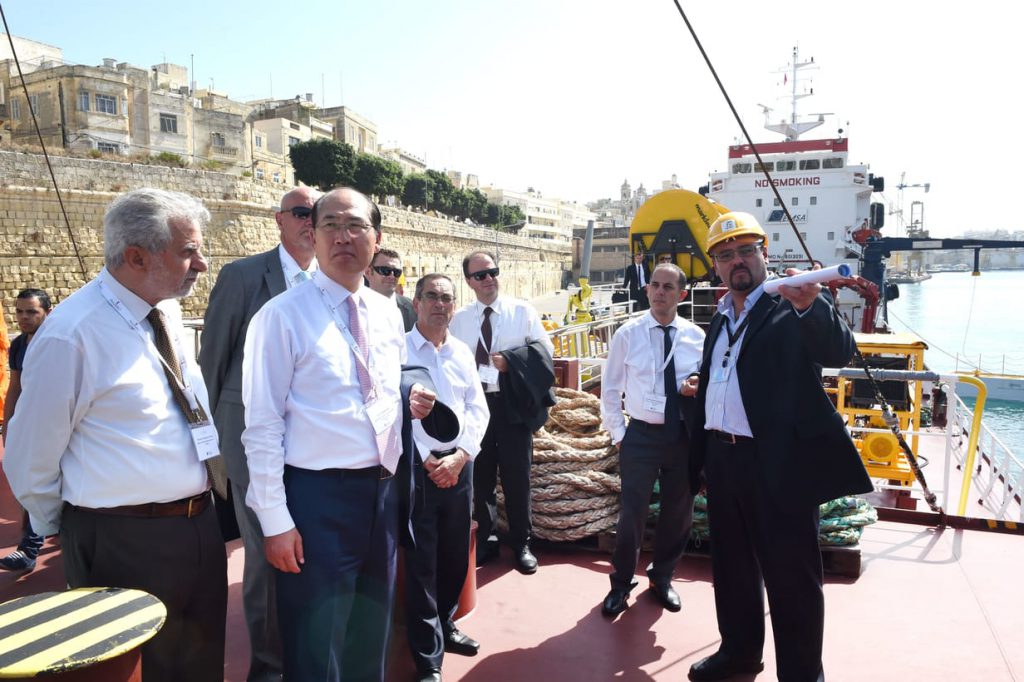 As requested by the European Maritime Safety Agency, and in conjunction with the Malta Maritime Summit 2016, an open ship event was held onboard the company managed vessel m/t Balluta Bay on the 4th of October 2016.
Guests and participants were invited to visit the vessel to visualise and be guided as to the oil pollution response services provided by the vessel and the technical details of the oil recovery equipment fitted onboard.
Amongst the distinguished personalities onboard where H.E. Kitack Lim – Secretary-General of the International Maritime Organisation, Hon. Joe Mizzi – Minister of Transport and Infrastructure Republic of Malta, Hon. Theodoros Dritsas – Minister of Maritime Affairs and Insular Policy Hellenic Republic, and Hon. Marios Demetriades – Minister of Transport, Communications and Works Republic of Cyprus.
From the European Maritime Safety Agency Mr. Markku Mylly – Executive Director, Mr. Leendert Bal – Head of Department 'C' Operations, and Mr. Frédéric Hébert – Head of Unit where also present onboard the ship.